EDU Academy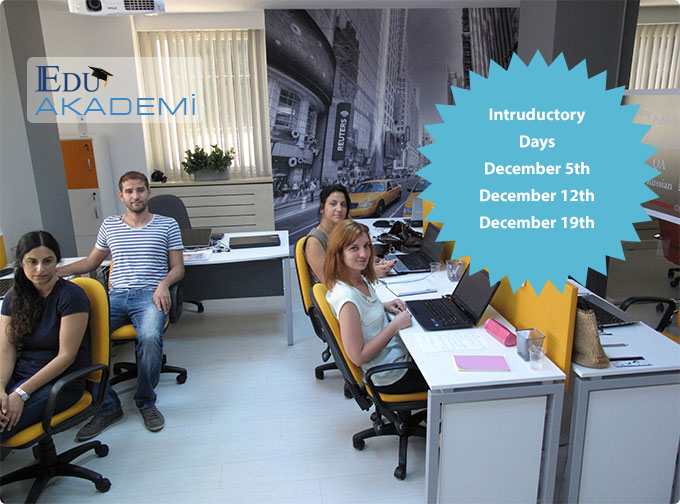 EDU Çeviri is launching a new project to solve the problem of hiring qualified translation professionals in the
sector: EDU AKADEMİ.
Regardless whether you are a new graduate pursuing a career path or a candidate who is self assured of his/her competency in English and Turkish and intends to work in the translation sector and advance in his/her career, a structure to meet all your needs is being established within EDU Akademi now…
What Are We Aiming for?
Learn and Earn Money at the Same Time!
Edu Çeviri has been experiencing the need for translators in the sector to have special professional education and aims to reduce this deficiency by setting up vocational training. During this project, practical training will be given rather than the conventional education given in an academic environment. Participants will have the chance to learn and use Computer Aided Translation tools used widely all around the world, which is supported with various workshops in which real jobs are done.
The Content of the Programme
With EDU ACADEMY, the participants will not only focus on translation education but also how to translate in a specific area and find an opportunity to benefit from various practical training in which they can specialize in technical, medical and legal areas after they complete particular stages of the programme. In addition, during the course of the programme, the participants will be able to use Computer Aided Translation tools used intensively by translators and offices all around the world and learn this software in detail.
What can I expect from a programme like this?

The opportunity to see and experience
the functioning of a professional translation office
The opportunity to learn and use
Computer Aided Translation tools and various
software used in translation projects
Participatig in long term translation projects
The processes of translation projects
(preparing reports
such as analyzing files,
filtering files via quality assurance tools)
Job tracking processes and systems,
work flow in EDU Çeviri, project management
Supplementary processes, stages and quality assurance
techniques
Basic knowledge on an industrial basis,
specific terminology preparation
techniques, project based research techniques
The opportunity to earn money
from the job after first months
Job guarantee within EDU Çeviri for those
participants
who make a difference
Participation certificate and Reference letter
for participants who complete the programme successfully
Participant Profile
Anyone who thinks that his/her English and Turkish are good enough to do translation can attend the programme!
There will be a job opening for 12 persons in the 2018 term.
The candidate participants will be subjected to a placement test which includes different subjects and lasts for approximately four hours. This test will take place to determine their translation abilities both from English to Turkish and from Turkish to English, their command of grammar, and their tendency towards specific areas of expertise.
The Programme
Language

Education Calendar and Courses
Do I have to pay to attend EDU Academy?
The participants of EDU Academy will receive the abovementioned basic education during the first month and after that they will be subjected to an assessment carried out by EDU Çeviri. Unsuccessful participants will not be able to attend the next eight-month period. Participants who are unsuccessful at this stage will not be charged.
The successful participants who will gain the right to continue the programme after the first month, will be charged only with the price of the education given in the first month if they are to leave the programme.
After the second month the participant will not be charged with any fees, on the contrary they will start doing real jobs and earn money from them.
Participants who complete the programme, which lasts nine months in total, will be evaluated and the successful participants will be given the opportunity of employment as a full time professional translator within EDU Çeviri.
TO APPLY AND GET INFORMATION

You can call +90212 280 86 36 for an application or send your CV to

to be invited for evaluation.